About Landmark
Landmark Commerce Pte. Ltd. (Landmark) is an associate company of the KVB Group, backed by KVB's 20 years of financial management experience. The group established multiple licensed presences in Auckland New Zealand, Sydney and Melbourne Australia, Toronto Canada, Singapore, Hong Kong and Taipei China. Landmark is focused on currency exchange, remittance, global payment and settlement services for Southeast Asia individuals and corporates. By providing 24-hours-a-day electronic trading service, we aim to bring our customers a truly globalized service network.
Landmark Commerce Pte. Ltd. is licensed in Singapore as a Major Payment Institution and is regulated by the Monetary Authority of Singapore.
Learn more about KVB Group
OUR Advantages
Why do our customers choose Landmark
1
A Trusted Brand
We are wholly owned and backed by KVB Group, one of the world's renowned financial service brands, servicing international individuals and businesses for more than 20 years, a true leader in international Forex industry.
2
Licensed Financial Institution
KVB Group holds financial services licences in each of its global office locations, providing you a diversified range of financial products ranging from basic to complex solutions.
3
Comprehensive Settlement Methods

We offer you different choices of settlement method, including telegraphic transfer, cash, cheque, mobile payment (Wechat/Alipay), as well as debit card. Our global banking networks will certainly satisfy your global needs.
4
Competitive Exchange Rate

We provide you with extremely competitive wholesale exchange rates to assist you to cut down costs and increase your business advantage.
5
Ensured Security

Every stage of our business processes are audited and reconciled. We team up with internationally renowned counterparties and are audited globally by well-known auditing firm.
6
Professional Advisory

Our professional team comprises of more than 60 industry elites around the world. We speak in Mandarin, English, Cantonese, and Japanese to suit your different advisory and business communication needs.
Group's Licenses & Accreditation

Australian Securities & Investment Commission (ASIC)
Australian Financial Services (AFS) License (No:
334293
)

Companies Office – Financial Service Provider Register

Financial Service Provider Register (FSPR) (No:
FSP1782
)

Financial Transactions Reports Analysis Centre of Canada
Money Services Business License (No:
M08934674
)

Department of Internal Affairs New Zealand
AML Regulated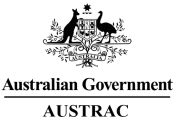 Australian Transaction Reports and Analysis Centre
Registered Remittance Service Provider & Registered Digital Currency Exchange Provider Registration

Hong Kong Customs and Excise Department
Money Service Operator License
Ontario Securities Commission
The Exempt Market Dealer

Monetary Authority of Singapore
Major Payment Institution License (No:
PS20200633
)